QA Wizard Pro
Automated functional, stress, and load testing.
All in one tool.
Automate functional and regression testing of web, Windows, and Java applications, and load test web applications.
Save money and time with one tool for functional, load, and stress testing.
Most testing solutions are dedicated to functional testing or load testing. QA Wizard Pro does both without compromise, so you'll only have to learn one new tool. Use existing functional test scripts, or write completely new ones, to measure web site performance under real-world usage scenarios. Run existing functional test scripts under stressed conditions by limiting network, memory, and disk access.
Test web, Windows, and Java applications with one tool at one price.
Automate the functional and regression testing of web, Windows, and Java applications, and the load testing of web applications. QA Wizard Pro's broad technology support includes HTML 5, and AJAX .Net, Win32, ActiveX, Qt, Infragistics controls, Oracle Forms, and many more. Use one web script to test in Internet Explorer, Firefox, and Chrome.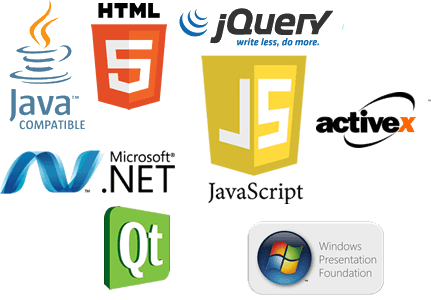 Spend less time maintaining scripts with advanced object-recognition.
Significantly reduce maintenance time when an application changes with QA Wizard Pro's ability to identify objects by unique properties. No more time wasted searching through documentation or online help to understand which attributes apply to the GUI object you are testing. QA Wizard Pro knows the difference between an input field and a static text object, so you can focus on what you want to test, not how to test it.
Distribute, monitor, and manage testing across multiple systems.
Testing is a team effort and QA Wizard Pro supports collaborative authoring and testing. Share application objects and scripts through a global object repository. Version scripts in popular source control tools. Distribute the testing load to multiple computers with our low-cost licensing.
Open and flexible enough to automate any type of test.
QA Wizard Pro grows with you. Text- and keyword-based scripting lower learning curves. Interfaces to ODBC-compliant data sources support data-driven testing. Language expandability through .NET assemblies lets you test anything. Need to automate robotics in a your testing process? QA Wizard Pro has done it.
"QA Wizard Pro has been an essential tool in assuring the excellence of the products we are developing."
Cor Hofman - QA Analyst, Farm Bureau Mutual Insurance Company of Idaho
"Seapine has changed the landscape in our IT organization [and] resolved many problems for us such as security, data integrity, traceability, and reporting."
Tom Richards - Quality Management & Improvement Director, RSA
"5one has automated approximately 100 functional and regression tests for each of its clients. Without Seapine QA Wizard Pro, we simply couldn't keep up with our business needs."
Stephan Tual - Technical Director, 5one
Automate testing with an easy to use scripting environment, intelligent adaptation to application changes, and blazing fast playback speed.
Intelligently Test Multiple Technologies.
From Microsoft Windows Vista...
to Windows 10, test your legacy and current Windows applications with QA Wizard Pro.
---
...to web applications and sites...
Use the same script to test web applications in Internet Explorer, Firefox, and Google Chrome.
---
...and broad technology support.
Test applications developed using popular languages and technologies like Java, HTML 5, TinyMCE, JavaScript, C#, VB.NET, C++, Win32, Qt, AJAX, ActiveX, DevExpress controls, Delphi controls, Janus Systems controls, Oracle Forms, and Infragistics Windows Forms controls and more. Intelligent custom control support helps QA Wizard Pro test a wide range of non-standard controls.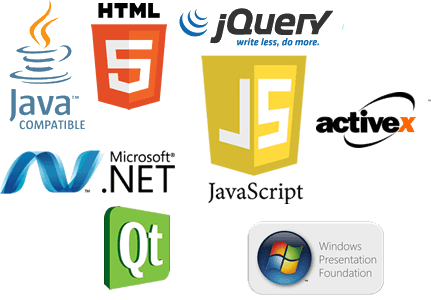 ---
Stress your applications.
See how your Windows or Java application performs under stressed conditions. Disable Windows networking services, or simulate scenarios, such as read-only disks or low memory and disk space.
---
Stay in the loop during unattended testing.
Create and auto-run batch files for 24x7 unattended testing. Plus receive email notifications when testing is complete or defects are found.
---
Get a bird's eye view of testing with the dashboard.
Monitor script playback, whether part of your continuous integration strategy or your formal testing process, to spot quality trends, know which scripts need review, and help identify when you are release-ready. Drill-down into session history or test computer activity for more details.
---
Migrate from HP QuickTest Pro (QTP).
When you upgrade from HP QTP, your past efforts are not lost. You can import repository objects, tests, actions, and function libraries to QA Wizard Pro, letting you enjoy higher productivity and lower cost of ownership using your existing scripts.
Script and Test Like a Boss. (Your Boss Will Appreciate It.)
A complete IDE for scripting.
QA Wizard Pro's modern IDE provides full scripting, resource management, and debugging capabilities, as well as a comprehensive library of built-in functions and statements to automate complex test scenarios. You can also quickly find all references to variables, functions, and subroutines so you'll know the impact of script changes before you make them.
---
Keyword- and text-based.
Work in either keyword mode or our VB-like script language and toggle between them. Use drag-and-drop scripting to easily add statements, assign data sources, and rearrange script steps.
---
Data-driven testing.
Drive your data-driven tests using ODBC, Excel, CSV files, and other common data sources.
---
Keep scripts and development assets together.
Compare versions of scripts for differences, merge changes, and store scripts with other development assets, such as requirements documents, test data, design documents, and source code stored in Surround SCM.
---
Quickly spot failures.
Tests are going to fail from time-to-time. After all, that's why you test. QA Wizard Pro reports will help you pinpoint where and why so your team can quickly fix problems.
Incredible Flexibility You Won't Outgrow.
Future-proofed automation.
The longer a test script can be used without needing to be updated, the higher the return on your test automation investment. QA Wizard Pro's advanced object recognition technology provides enhanced script stability, helping keep scripts running when your user interface changes.
---
Distributed script development and testing.
For teams of automation engineers, our server centralizes automation assets and results.
---
Make a statement.
Have a unique problem our built-in statements don't cover? Create your own in .NET and use it in your scripts.
"How Does It Respond Under Heavy Loads?"
Is your web application ready for prime time?
Simulate thousands of users hitting your web application at once, and eliminate issues like slow performance or worse before going live.
---
Don't start from scratch.
Share functional test scripts and subroutines with load test scripts. Plus, there is no new tool to learn.
---
It's a mixed-browser world—simulate it.
Everyone accessing your web application doesn't use the same browser. Simulate your load tests accordingly.
---
Find the limits.
With access to all language capabilities, you can manipulate cookies, validate results, perform data-driven load testing, and more to find breaking points.
---
Measure. Tune. Repeat.
Dynamic charts, such as response time, page hits, and bytes sent, as well as the ability to export the collected test data for offline analysis give you critical insight needed to tune your application.
Automation Integrated Into Your Lifecycle.
Know what to automate.
Track which test cases are automated and which are manual, and prioritize which cases get automated first for maximum results using TestTrack. TestTrack also lets you manage script scheduling and execution.
---
Turn recordings into documented test cases...and vice versa.
Turning your recordings into fully documented test cases would save time and improve test step accuracy, right? Combine QA Wizard with TestTrack and it's a breeze.
---
Fix the Problems You Find.
Streamline the Test > Fix > Verify process by automatically pushing found defects into TestTrack's defect tracking workflow.
Support and Learning
From Our Blog
Let's Go!
Jump into Seapine today.